Today, I launch my new website. Connected with that is a sentiment with which many of my brothers and sisters in journalism will agree: Being a journalist in today's world offers its challenges. But it's so worth it.
A wonderful colleague of mine will start a new career today as a journalism teacher at a prestigious, highly competitive high school in New Jersey.
Wayne Woolley is a super-cool, super-tough dude who embedded not once but three times with troops in Iraq to report from a war zone for the Star-Ledger of Newark. During a stint, post-Ledger as the chief spokesperson for the New Jersey National Guard, he walked the walk and earned a uniform. This newsman and American soldier will surely be loved by his new students. The knowledge to be gained from him will be priceless.
Prize-winning journalist Robin Gaby Fisher has gone on to more success since she left The Star-Ledger in 2008. She is the bestselling author of 10 books, all featuring her tight, deft, sharp-eyed journalistic style. (Yes. 10. That is not a typo.) She cannot be stopped. She is about to start writing another one. And, she also is the director of the journalism program at Rutgers University in Newark where she has greatly increased the course offerings, attracting many more students and building strong support of the program.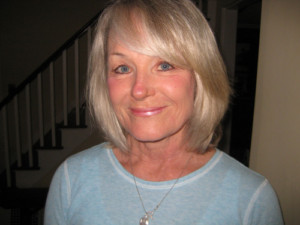 Many journalists may no longer be tied to one main outlet. They are finding joy and success in teaching, writing, and freelancing, despite the difficult economy, the prevalence of internet fluff, and a culture that de-emphasizes literacy.
Like my aforementioned friends, I, too, have been finding my way. As many of you can tell from my posts on FB, I am happily teaching journalism at St. Benedict's Preparatory School, a private, Catholic boys' high school in Newark, as well as at Rutgers-Newark. And, I am writing a lot of sci-tech stories, including my Brainwalk series for the TAPintoNewark newsite.
And, I HAVE A NEW WEBSITE! I have the inimitable Linda Speake of Speake Design to thank for its design, concept, and beauty. If you are looking for someone who is highly creative, kind, insightful, and a listener to help you with graphic or web design, Linda is your go-to.  I also thank Vinessa Erminio of NJ Advance Media — immensely!!! — for helping me secure the proper permissions to post stories and photos from my beloved Star-Ledger.
I hope you love my site as much as I do and will provide feedback.
— Kitta MacPherson