[vc_row][vc_column][vc_empty_space height="6px" hide_on_desktop="" hide_on_notebook="" hide_on_tablet="" hide_on_mobile=""][/vc_column][/vc_row][vc_row][vc_column][vc_column_text]
Awards
National Association of Science Writers (NASW) Science-in-Society Award for:
"Food Fight: What Hath Science Wrought?"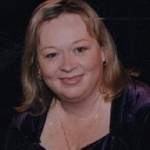 The judges wrote: "Epitomizing the role of a newspaper science writer, MacPherson composed a balanced and unsensationalized primer for the lay public on the complicated topic of genetic engineering of food. She deftly examined the issues in a concise style, never writing down to her readers, and maintained an easy narrative flow. The series explored the potential benefits, risks, and scientific uncertainties on a global scale, while weaving in regional sources and examples from the scientific and farming communities. The idea for "Food Fight" came when MacPherson observed the public reaction to reports that monarch butterflies might be adversely affected by genetically engineered crops. "No one, not even Michael Crichton, could have dreamed up a more interesting story," said MacPherson. "Even on the surface, things looked interesting — could cold-hearted technology be mowing down a magnificent aspect of nature?" For the story, she mucked around farms in rural New Jersey, checked in with experts at nearby Rutgers University, and traveled to North Carolina and London, England. She expected scientists to be lined up on one side of the debate but found unsettling dissension among the ranks of researchers."
Top 25 Leading Women Entrepreneurs Brand Builder 2017
For her work for Princeton University as the director of communications at the Princeton Plasma Physics Laboratory
Top Communicator Award, International Academy of Visual Arts (IAVA) 2012 http://www.princeton.edu/main/news/archive/S26/40/20I71/index.xml?section=mm-featured
MacPherson was honored with a Gold Award of Excellence for a video she created with Evelyn Tu, Princeton University's video producer, on the slime mold research of John Bonner, an emeritus professor of biology at Princeton. The video highlights Bonner, one of the world's leading experts on cellular slime molds, found in soils the world over. Bonner has led the way in making "Dictyostelium discoideum" a model organism central to examining some of the major questions in experimental biology. MacPherson's feature on Bonner, titled "The Sultan of Slime," accompanied the video.
Council for Advancement and Support of Education (CASE) Awards Gold Medal, 2010 and Excellence in News Writing and Silver Medal, 2009, Excellence in News Writing
For news stories on astronomical sciences, mathematics, music theory, public health, quantum physics and superconductivity
New Jersey Press Association, Third Place, Newswriting Portfolio, 2002
"Seeds of Discord: The Battle Over Golden Rice" A Grain of Hope for the Starving; Getting Out of the Lab and Into the World; A Pitched Battle in the Revolution
Society of Professional Journalists – N.J. Chapter, Series Writing & Reporting, 2002
"Seeds of Discord: The Battle Over Golden Rice"
American Society of Newspaper Editors, First Place, Deadline News Reporting, 2001
"Seton Hall: Tragedy on Campus"
New Jersey Press Association, First Place, Newswriting Portfolio, 1998
"The Quest" A series of stories on major advances in cancer therapies
IEEE Distinguished Literary Contributions Furthering Public Understanding of the Professions Award – 1992
Weekly "Science" Column – For "Outstanding journalistic or other efforts that contribute to the enhancement and expansion of public understanding of the engineering profession in the United States"  [/vc_column_text][/vc_column][/vc_row]